TYLER PRESNELL
Survivor of 1999 car crash uses his story to reach teen drivers
He has been speaking to teens at Big John's Driving School since 2009 and he uses his story in hopes that he can spur an essential change within the lives of teenagers drivers so that they can make prudent choices when they are behind the wheel or in the passenger seat.
A life-changing wreck
His life can be measured in numbers: one violent, life-altering car wreck that lead to two stints on life support, six weeks in a coma and more than 22 surgeries that has left his body with 13 feet of scars and brain damage that he has to live with for the rest of his life and he will still have future surgeries.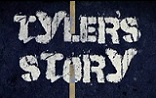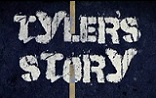 Here is a link to Tyler's First Video
Tyler's Story
Here is a link to Tyler's Blogspot check it out.


Buy Tylers Book Respect The Journey Please !!
Respect the Journey.
Here is a link to the Tyler Presnell Foundation
Tyler Presnell Foundation.
Tyler Presnell Columbian Newspaper Article
The Columbian Newspaper Article.
Come and Watch Tyler Speak
To find out more please contact us.
at the Orchards Office 360-882-3602
Designed by Ron Marshall © 2011 by Big John's Driving School.